Situation professionnelle
Souhait professionnel
Poste
Consulting / Expertise BI/CAO
Rémuneration
entre 55K et 100K€
Fonctions
- Non renseigné
- Non renseigné
- Non renseigné

Secteurs
- Systèmes d'information

Résumé
After 5 years of expertise & working on SAP BI projects in France, I decided to diversify my software portfolio in an international context.
That's why I join the Dassault System company in the USA, as a new challenge in my career.
I'm currently 3DEXPERIENCE Solution Specialist based in Boston, focused in the High Tech industry in the North-America area (Canada, USA, Mexico).
Expériences professionnelles
Solution specialist - vs worldwide partner success
DASSAULT SYSTEMES , Waltham - Autres
De Novembre 2016 à Aujourd'hui
North America Partner Success - Coaching / Consulting / Training
* High-Tech Industry & ENOVIA / CATIA brand Tech Sales
* 3DEXPERIENCE Architecture & Installation Specialist - Cloud / On-Premise ( Windows, Linux, MS Azure)
* Load-Balancing - Apache / HAProxy Implementation & Configuration
Senior it consultant / sap analytics manager (sap businessobjects bip expert)
Capgemini , Suresnes - CDI
De Juin 2015 à Novembre 2016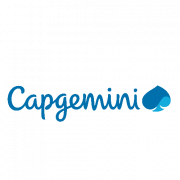 Project ****** - Aeronautic & Defence Ministry of Defence / French Air Force
▪ SAP BI4.x Department Manager (Deployment and Development of SAP BO BIP 4.x environment)
▪ Project & Team Manager for the ECC & BW data compliance project (all business areas) - Specification & implementation of more than 150 KPIs

Intern Projects - Capgemini
▪ SAP Analytics Manager for PBS Manufacturing & Supply Chain Business Unit
▪ Member of the Capgemini "Expert Connect" program (SAP BusinessObjects expert)
▪ Pre-sales for SAP BO/BI & SAP HANA projects
▪ Internal trainer for SAP BI teams
Sap bi consultant & trainer – head of sap businessobjectstraining offer
COSMOS CONSULTING , Aix en provence - CDI
De Avril 2012 à Juin 2015
6 months of internship followed by a SAP BusinessObjects consultant full-time contract

More than 30 projects - in France, Germany & Algeria :
▪ Project Management (migration & conversion, SAP BO BIP implementation, SDK development, ...)
▪ Team Management (trainees, junior consultants, trainers)
▪ BI Consulting (audit, expertise, best practices, ...)
▪ Architect (installation & upgrade, sizing, integration in SAP & non-SAP environment, ...)
▪ Development / optimization of universes, reports & dashboards
▪ Technical expertise & support
▪ Training on most SAP BusinessObjects aspects & applications
▪ BI Platform administration (settings, security, repository management, authentication, ...)

Main customers (private & public sectors) : Orangina-Schweppes, Ministry of Defence, Ooredoo Algeria, INRIA , GIFI, SCA, Cristal Union, Airbus Group, Sciences Po, Amer Sports – Salomon, SNCM, SPIE, Opievoy, Sabena Technics, Groupe JOA, ...

Intern Projects Cosmos Consulting :
▪ Head of SAP BusinessObjects training offer
▪ In charge of technical support center (PcoE)
▪ Pre-sales for SAP BusinessObjects projects
Data mining analyst (internship)
SAINT-GOBAIN , Cavaillon - Stage / Césure
De Mai 2011 à Juillet 2011
*Tests d'outils de veille technologique : Outils d'analyse statistique de brevets et articles scientifiques pour la plupart, DataMining, TextMining, Cartographie (Intellixir, MatheoPatent, Orbit (Questel), TotalPatent (LexisNexis), BizInt, Knowmade, Rapid, PatentScope (OMPI), PatBase...)

*Benchmarking de ces outils à l'aide de nombreux critères (catégorisation, indexation, personnalisation...) afin de choisir le/les logiciel(s) correspondant aux attentes de l'entreprise.
Formations complémentaires
Master I Management des Entreprises
IAE Clermont-Ferrand - Gestion
2009 à 2010
Master 1 MSI
IAE Grenoble - IT
2010 à 2011
Master II MSIO
IAE Grenoble - IT
2011 à 2012
Parcours officiels
IAE Grenoble – Master Management des Systèmes d'Information – Parcours Conseil et Management des Systèmes d'Information – 2012 – Formation Continue

Allemand - Notions
Anglais - Courant
Français - Langue maternelle
Compétences
Outils et méthodes de gestion de projet
Système d'Information (SI)
Ajouter le tag "SAP BO" au site.
CAO (Inventor - Solidworks)
Centres d'intérêt
Minimalist Running
Travels
Soccer
Music