Situation professionnelle
Souhait professionnel
Poste
Acheteur junior/projet
Rémuneration
entre 35K et 55K€
Fonctions
- Conseil production / achats / maintenance / qualité
- Responsable des achats

Expériences professionnelles
Acheteur junior
AIR LIQUIDE ADVANCED TECHNOLOGIES , Sassenage - Stage / Césure
De Mai 2020 à Novembre 2020
Missions stratégiques et opérationnelles au sein de la BU Spatial :

- Formalisation de la stratégie achats BU : Alignement stratégique, objectifs, segmentation, spend analysis, risks analysis, matrices de décisions et plan d'actions stratégiques
- Déclinaison sur les stratégies achats familles : création d'un template
- Consultations, négociations et gestion de la relation fournisseur un projet de développement : Pièces mécaniques (brides, pistons, outillages, pièces complexes), visserie, soudag
Stagiaire achats indirects
Hilti AG , Schaan - Stage / Césure
De Avril 2019 à Aujourd'hui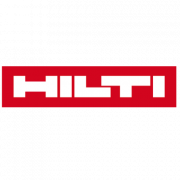 Liechtenstein multinational company that develops, manufactures, and markets products for the construction industry, mainly to the professional end-user. 100% English work environment.
Missions: Responsible of a project that aims to establish and communicate the Software Purchasing process throughout the whole organization (29000 employees) and to educate the stakeholders from every Business Unit on the good practices.
Achievements: Publication of the « Software Purchasing Guideline » across the entire organization, improvement of the overall procurement maturity level and the coverage rate.

Salesman
Laboratoire BJHSA , Albertville - Alternance
De Septembre 2017 à Août 2018
SME (≈ 8 employees) that develops, manufacture and markets natural medicine that aim to be prescribed by doctors and/or other health practitioners.
Missions : Prospecting, after-sales service, customer relationship management, phone sales, on-site sales, shipping and returns management, order conditioning, stock management.
Achievements : Creation of promotional and seasonal offers on the website, implementation of a new customer loyalty management system, organization of an even towards health practitioners, improvement of the lead-time through an optimization of the CRM software (Ciel Gestion by Sage).

Facteur
LA POSTE , Rumilly - CDD
De Février 2017 à Août 2017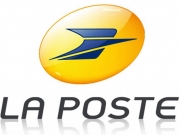 Merchandiser
BOTANIC , Annecy-le-vieux - CDD
De Novembre 2016 à Décembre 2016
Checkout, merchandising, sales, handling
Telephone interviewer
Eficéo , Annecy le vieux - CDD
De Septembre 2016 à Septembre 2016
Quantitative and qualitative marketing research company based in Annecy-le-Vieux
Salesperson
Cyclable , Annecy - Stage / Césure
De Juin 2016 à Août 2016

Bike rental shop based in Annecy : customer advice, creation of new partnerships, inventory management, customer studies.
Merchandiser
BOTANIC , Annecy-le-vieux - CDD
De Avril 2016 à Mai 2016
Checkout, merchandising, sales, handling
Merchandiser
BOTANIC , Annecy-le-vieux - CDD
De Novembre 2015 à Décembre 2015
Checkout, merchandising, sales, handling
Parcours officiels
IAE Grenoble – Master Gestion de Production, Logistique, Achats – Parcours Management Stratégique des Achats - DESMA – 2020 – Formation Initiale

IAE Grenoble – Master Gestion de Production, Logistique, Achats – Parcours Master 1 – 2019 – Formation Initiale

Allemand - Notions
Anglais - Courant
Espagnol - Technique
Français - Langue maternelle
Compétences
Miscrosoft office (Excel, Word ...)
Project management: planning, priorities
Centres d'intérêt
Sports : Crossfit
Boxe en club
handball Naturel & Human history Geopolitics