Expériences professionnelles
Franchise sales manager
Boticario Group (Brazil) , Abatiá - CDI
De Janvier 2009 à Aujourd'hui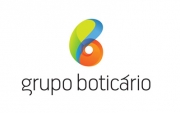 Between 2013 – Current, performing as FRANCHISE BUSINESS MANAGER, responsible for developing 22 associates, increasing sell-in and sell-out (more than 120 franchisee economic groups), developing multi-channel operation through stores and direct sales channel (more than 850 points of sale), architectural update of the franchise network due to new visual identity, increasing market share in the territory, expansion and consolidation of new business units, increasing active base of sales representatives to support the direct sales channel, profitability and management of retail chain value, driving e conducting merge and acquisition processes, accreditation of new franchisees, contributing in preparing new talents for career opportunities.

Between oct.2015 – may.2016, performing as EXPANSION MANAGER, responsible for planning and controlling the initiatives of the Expansion Area, unifying development processes of all the business units of Boticario Group (O Boticário, Eudora, The Beauty Box and Quem Disse, Berenice?), focusing in higher efficiency and improvement of the attractiveness for the franchise retail chain, own stores and new sales channels.

Between 2009 – 2013, performing as BUSINESS CONSULTANT, responsible for the interface between the franchisor and the franchise network in the City of São Paulo, acting as agent network development franchises, maximizing returns on their area of expertise. Support in architectural upgrade of the network, in opening new points of sale, negotiating with shopping networks centres, hypermarkets and other agents, improving financial and operational efficiency of the franchise network.
Expansion analyst & business consultant
Cia. Hering , Blumenau - CDI
De Avril 2001 à Janvier 2009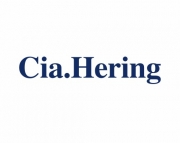 Between 2008 - 2009, performing as EXPANSION ANALYST, responsible for expanding the franchise network in Brazil, by capturing, interviewing and developing new investors to physical stores channel, economic feasibility study for construction of new units, negotiating with the shopping malls networks and dealers.

Between 2004 - 2008, performing as FRANCHISE CONSULTANT, responsible for maintenance and guaranteed of Hering Store and PUC standards through franchise network in São Paulo State, responsible for Sell-in and Sell-out of the company in area, training and development of the sales force and back office. International experiences with the brand deployment in Saudi Arabia, Lebanon and Guatemala, in improvement of international operations.

Between 2002 - 2004, performing as SALES REPRESENTATIVE, responsible for acting as sales representative in the multi-brand channel of the company, promoting the supply of customers with the brand Hering, Hering Kids and Intimates, training sales teams and maximizing returns of the costumers.

Parcours officiels
IAE Grenoble – Master Management et administration des entreprises – Parcours International Manager - Brésil – 2017 – Formation Continue

Portugais - Langue maternelle
Anglais - Courant
Italien - Notions
Français - Notions
Compétences
retail, business, franchise
expansion, consultant, business, clothes