Situation professionnelle
Souhait professionnel
Rémuneration
Non renseigné
Type de contrat
Stage / Césure
Fonctions
- Attaché de direction
- Chargé de mission
- Autres fonctions

Secteurs
- Management
- Commerce / Vente
- Autres

Résumé
Ambitious Applied Corporate Management Masters student (Equivalent to MBA) at IAE Grenoble, with a bachelor of Civil Engineering from the American University of Beirut. I have a double competence in Management and Civil Engineering with two years of experience as an assistant manager and previous experience in civil engineering. My ambition is to merge my previous experiences and skills within an international growing environment in a managerial position. Proven ability to manage sales, teams, inventories, and projects. Excellent communication skills with the ability to work closely with staff, suppliers, and customers. Ability to resolve complex issues effectively.
Expériences professionnelles
Directeur adjoint
Zorro Establlishment , Bieurt - CDI
De Juin 2018 à Juillet 2020

-Strategic and Operational Commercial Management (Portfolio of 200 Clients) :
• Assisted the store manager to formulate successful tactics for achieving sales and profit goals.
• Decreased accounts receivable by automating the process and devising a follow-up system.
• Ensured effective data management to improve inventory accuracy.

-Supply Management (Portfolio of 20 International Suppliers) :
• Managed contracts with international suppliers from negotiation to approval (600k $ Investment/year)
• Performed supplier assessment.

-Project and Team Management :
• Supervised a team of 10 employees, 8 factory workers and 2 sales representatives.
• Monitored the performance of new design development projects (15 designs/year, total budget invested 120k $/year)
• Monitored employee productivity and advised sales staff on how to attract and retain more clients.

Civil engineering trainee
Consolidated Contractors Company , Athens
De Juin 2017 à Août 2017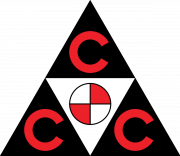 -Assistant to construction manager in deep underground station 2B4 as part of the Riyadh Metro construction project ($ 13 billion, 20,000 employees, 7 years) :
• Assisted in improving productivity by determining man-hour productivity on all site activities,
• Analysis and presentation of the hourly productivity of the station's 600 employees.
• Supervising the construction works.
• Organizing the planning and coordination schedules.

- Rotation in the following departments :
• Health Safety and Environment, Procurement, Risk Management, Quality Assurance and Quality Control, Cost Planning and Control, Engineering, Mechanical Electrical and Plumbing, Plant Machinery and Vehicles, Sustainability, Six Sigma, and Contracts.

Site engineer trainee
Graveco Group S.A.L. , Beyrouth
De Décembre 2016 à Janvier 2017

- Supervising construction works in the ASHRAFIYEH 2618 Project (6-Story Building, 20 Employees):
• Assisted the site engineer by conducting construction material quantity calculations, and following up on delivery orders.
• Assessed data gathered in the field and presented daily progress reports to the project manager.
• Contributing to project team meetings.

Quality engineer trainee
Third Party Engineering , Beirut
De Juin 2014 à Novembre 2014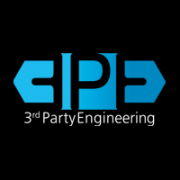 - Performing laboratory and site engineering duties on 6 local projects:
• Applied various inspection, sampling, and testing procedures to verify that various construction materials conform to standard specifications.
• Assisted lab engineers by Issuing strength analysis and placement reports.
• Performed onsite inspections and field quality control.

Formation complémentaire
Bachelor Degree
American University of Beirut - Civil Engineering
2014 à 2018
Parcours officiels
IAE Grenoble – Master Management et administration des entreprises – Parcours Applied Corporate Management – 2021 – Formation Continue

Arabe - Langue maternelle
Anglais - Technique
Français - Notions
Compétences
retail, business, franchise
Adaptabilité et flexibilité
Centres d'intérêt
Teaching Eastern Folk Dance
Hiking
Table Tennis
Political Philosophy