Résumé
I bring to the table a sound knowledge in marketing fundamentals, along with hands-on experience in building and managing brands, behavioral sales aligned with business objectives.

Strong outlook on experiential engagements to build customer-brand relationships, coupled with a sound know-how of Digital marketing, Brand Positioning & Communication with Consumer Behavior & Insights.

Specialties:
Digital marketing, digital strategy, digital transformation, GTM, B2B marketing, online advertising, online marketing, e-commerce, social media, SEO, SEM, SMO, PPC, account management, Google AdWords, email marketing, display advertising, affiliate marketing, web analytics, YouTube, Facebook, Twitter, LinkedIn, Yahoo and Google+.
Expériences professionnelles
Founder
OZOTech , Bengaluru
De Novembre 2013 à Aujourd'hui
Successfully established and developed environmental friendly products that cleanses air, water, conserve energy, and maintain solid waste.

Clients: Dell, Goldman Sachs, Wells Fargo, Capgemini. Etc

Achievements

• Built solid reputation for providing cost-effective products and solutions to large organizations

• Innovated product that purifies and aromatizes air simultaneously

• 2000 No Machines sold in Bengaluru (India)

• Innovated Hand wash that saves 1000kl water on 100 persons

Patents
Purohit, Aditya. Aroma Diffuser. India Patent Application 257287, filed Oct 2013

Digital marketing specialist
Wadwani Foundation India , Bengaluru - CDI
De Décembre 2016 à Juillet 2017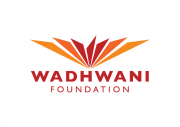 • Building Wadhwani Foundation presence across all social media channels.
• Driving Social media campaigns on Wadhwani Foundation corporate channel.
• Handling 3 Corporate platforms with $25,000/month Google AdWords budget.
• SEO & Link building activity.
• Monitoring and respond to users on blogs, social media channels and discussion forum.

Marketing executive
Ideapoke Technologies (India) , Bangalore - CDI
De Février 2016 à Décembre 2016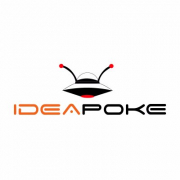 • Carried out extensive Market research in crowd-sourcing & Open Innovation.
• Implemented growth hacking activities - 102 Subscribers in 13 days.
• SEO implementation - Blog ranked for majority of the Open Innovation industry keywords.
• Designed and executed Email Marketing campaign.
• Designed Sales pages for Lead generation - 982 Contacts received in a month.
• Content Marketing and sharing across social media groups.

Fraud analyst
Amazon.com , Bangalore - CDI
De Avril 2015 à Février 2016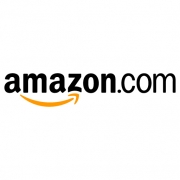 • Analysis of Customer buying behaviour
• Identified and eliminated 25k+ fraudulent activities on amazon.com and safeguarded European customer accounts from getting compromised.
• Trained new hires on Analysing customer purchase behaviour.
• Segmented new products region wise.

Technical sales executive
Hewlett Packard Enterprise , Bangalore - CDI
De Juillet 2013 à Décembre 2014
• Handled client relationship management functions across America and UK.
• Personally closed 4,000 transactions and generated $6,000 of sales within first week.
• Delivered product knowledge workshops and rotating sales training.

Parcours officiels
IAE Grenoble – Master Marketing, Vente – Parcours Advanced Research in Marketing - Recherche – 2018 – Formation Initiale

Français - Technique
Anglais - Langue maternelle
Hindî - Langue maternelle
Kannara - Courant
Compétences
• Rating, credit analysis, corporate and strategic financial analysis, risk & catastrophe management, corporate finance, strategic consulting, performance benchmarking
Centres d'intérêt
Debate
Growth Hacking
Swimming
Reading